Filming, editing, singing.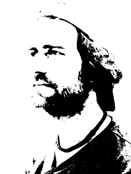 Viennese by choice, vice-head of video at DER STANDARD.
Likes to sing and compose music. And is into photography. If in good shape, also to be found on a soccer pitch.
Panasonic GH5S
G X 12-35mm 2.8
Leica Summilux 25mm 1.4
Manfrotto Monopod XPRO
Sennheiser MKE-600
Atomos Shinobi 5''
Adobe Premiere ****
Apple Final Cut ****
Adobe Photoshop ***
Ableton Live ***
Feel free to contact me if you are looking for a video journalist for your project or if you want to borrow some gear.